Walnut Street Center is able to offer the services it does thanks to all of the amazing staff and support workers who are a part of the organization and work tirelessly to provide their skills and services year after year. The relatively small Senior Management team has a combined 100+ years of experience in the human services field, and have all worked to improve and build upon Walnut Street Center's programs and offerings during their time with the organization. With the ability to have a completely hands-on and personalized approach because of the size of the team and the center, they each bring their passion, as well as their skill, to the management of Walnut Street Center.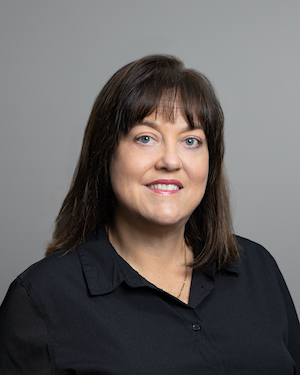 Chief Executive Officer
Carolyne Guffey
guffeyc@wscinc.org
617-629-3562
Carolyne came to Walnut Street Center in November 2011 as Chief Operating Officer with 26 years' experience in the human service field. Carolyne's previous experience includes direct care positions, human resources, and operational management. Carolyne brings a unique combination of operational and management expertise to Walnut Street Center's leadership team. Ms. Guffey holds an Associate Degree in Nursing from Bunker Hill Community College, a Bachelor of Arts degree, with a focus in management and organizational psychology from Cambridge College, and a Master of Business Administration from Norwich University. She began her current role as CEO of Walnut Street Center at the beginning of 2017 and was key in the move to the new Medford location.
Chief Financial Officer

Juan Gomez
gomezj@wscinc.org
617-629-3557
Juan began his association with Walnut Street Center in May 1999 as the chief financial officer. Juan has over 16 years' experience in human services and has a comprehensive understanding of finances as they relate to the field. Juan is an intricate part of the Walnut Street Center leadership team who strives daily to realize the agency's mission.
Director of Operations
Eva Osagiede
osagiedee@wscinc.org
617-629-3589
Eva began her association with Walnut Street Center in December 2012 as the Assistant Director of Residential Services. Eva has over 13 years' experience in the human service field with a strong focus on residential services and individual supports. Eva was promoted to the Director of Residential Services in August 2014 after demonstrating a proven ability to provide leadership to a multidisciplinary staff team and to provide the highest quality services across at all times.
Eva was promoted to Director of Operations in November 2018. She now oversees the day-to-day operations of Residential services, day program services, and individual supports.
Director of Quality Assurance and Training

Michael Santasieri
msantasieri@wscinc.org
617-629-3552
Michael re-joined Walnut Street Center in June 2021. He is skilled in implementing large-scale, end-to-end quality assurance/improvement systems and guiding staff to sustainably uphold high standards of impactful programmatic support for individuals. Michael has over 30 years' experience in human service management, quality assurance/improvement leadership, and staff training/development, including residential/day program operations, private residential special education school program (Chapter 766), early intervention programs, intensive specialty provider program (children with autism spectrum disorders and their families), daycare programs, teen parent programs, and an intensive foster care and emergency placement program. Michael has a Master's Degree in Public Administration from SUNY at Albany.
"Care and Quality are internal and external aspects of the same thing. A person who sees Quality and feels it as he works is a person who cares. A person who cares about what he sees and does is a person who's bound to have some characteristic of quality."
― Robert M. Pirsig, Zen and the Art of Motorcycle Maintenance: An Inquiry Into Values
Director of Day Services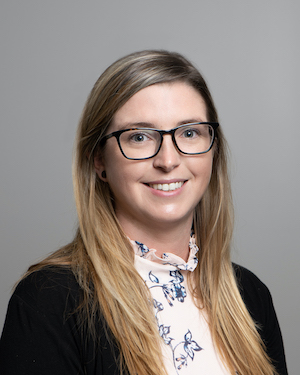 Sara O'Brien
obriens@wscinc.org
617-629-5105
Sara began her journey with Walnut Street Center as a Residential Program Coordinator in December 2014. In May of 2016, she transitioned to Day Services in the capacity of Community Based Day Supports Coordinator before taking on the role of Director of Day Services in April 2019. With over 10 years of experience in the Human Service field, Sara's compassion and focus on person-centered programming bring a great sense of community for those served by Walnut Street Center.
Director of Residential Services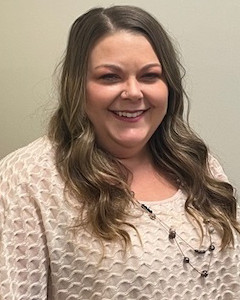 Elizabeth Bouchard
boucharde@wscinc.org
617-629-3430
Elizabeth joined the team back in August. With her she brought 20 years of experience in human services with the majority of her focus being in residential and day services. Elizabeth started out on the front lines doing direct care and then worked her way up to managing homes, being a home care provider, and then director of day and residential services for the past 5 years.
Elizabeth is passionate about the individuals we work with, and her focus is advocating and supporting folks to reach their fullest potential and desires. In addition, Elizabeth focuses on positive teamwork and morale, as she wants everyone on the team to feel valued, appreciated, and supported and to love coming to work as much as she does.
Elizabeth is excited to be a part of the Walnut Street Center family and the work we do for the individuals we serve.
When Elizabeth is not working or spending time with the folks we serve, you will find her camping, hiking, dancing, playing games, planning events and parties, or doing activities with her family and many kids.
Director of Human Resources
Dina Hudson
HudsonD@wscinc.org
617-629-3415
Dina joined Walnut Street Center in 2021 as our Director of Human Resources. Dina is a well-rounded, passionate HR professional with 10+ years of experience and 18+ years in management. Realizing that HR was her passion, she returned to UMass to further her education in Human Resources Management. She also recently obtained her SHRM-SCP certification.
She's an avid volunteer, truly enjoys giving back to the Greater Boston community, serving the public, and since 2004 she's been organizing fundraising events for the Dana Farber Jimmy Fund.
Board of Directors:
President
John Mahoney
Secretary
Stephen Prescod
Treasurer
James Griffiths