Our Approach
Day Services
Walnut Street Center believes that every individual has the ability to learn and develop new skills.
Walnut Street Center believes that every program or support should be developed with the individual at the center of the process.
Our programs are tailored to meet the current level of each individual and provide them with access to the supports needed to assist them through the learning process.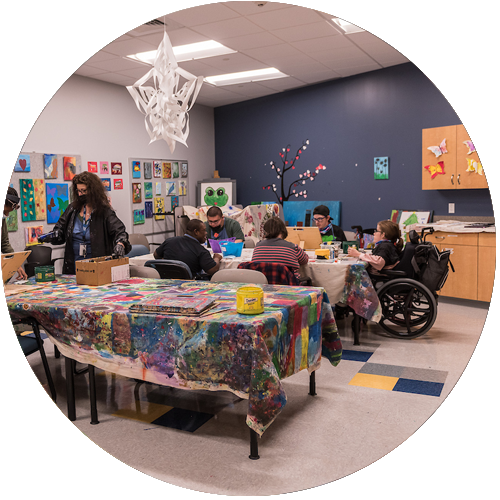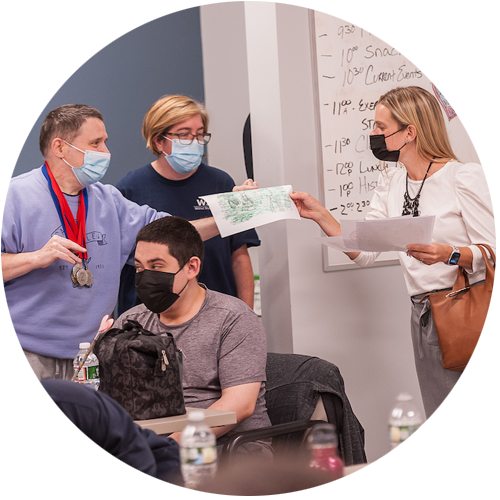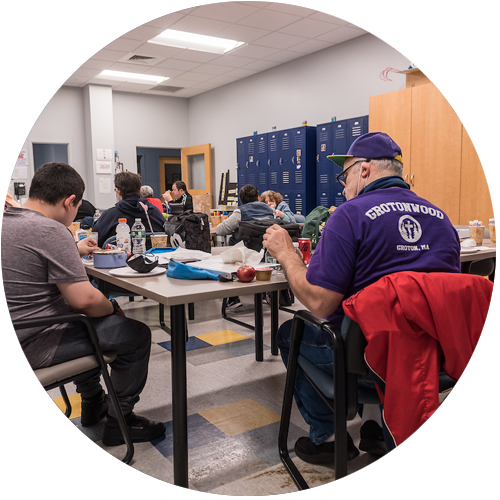 Day Habilitation
Walnut Street Center's Day Habilitation Program provides habilitative medical, therapeutic, and behavioral services to adults with Intellectual Disabilities. Professional staff include a registered nurse, clinical behaviorist, and physical, occupational, and speech therapists. Goal development focuses on self-care, sensory/motor development, socialization, daily living skills, communication, community living, and social skills supporting individuals to maximize their functional independence. WSC's Day Habilitation Program supports skill acquisition and development in a safe and caring environment.
Community-Based Day
Support
Walnut Street Center's Community-Based Day Support Program provides support services to adults with Intellectual Disabilities. The program fosters opportunities for learning, volunteering, and participation in communities. Activities include a wide range of community-based opportunities including but not limited to trips to local museums and historic sites, volunteering at local food pantries and state house advocacy events. Additionally, we offer site-based activities geared toward skill growth and development, with a focus on developing skills that are important to the individual. Community-Based Day Support programming can be utilized as an active, educational day program, or as a stepping stone on the path toward employment.
For more information on our Day Services Programs, you can view this handy flyer:
If you have more questions or would like to speak to someone, please contact our Director of Operations at 617.629.3589