Life is Full of Possibilities
Five days a week, 22-year-old Laura Spina travels from her family home in North Reading to the Walnut Street Center, a non-profit organization-serving adults with intellectual disabilities in the Greater Boston area. Laura, who has Down Syndrome, is part of Walnut Street Center's Hybrid Day Program that combines Community-Based Day and Day Habilitation services. This program provides comprehensive clinical services such as speech therapy, occupational therapy, physical therapy, and nursing support as well as opportunities to access the community.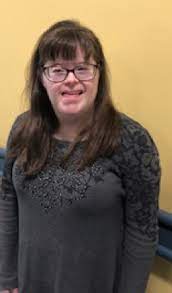 "Too often individuals with intellectual disabilities exhibit behaviors that others do not understand, and are excluded from opportunities that their peers enjoy," says Executive Director Carolyne Guffey. "At the Walnut Street Center, we open the door to possibilities through clinical services, and catering to clients' diverse interests and abilities." Massachusetts' Department of Developmental Services funds the Community Based Day Supports programming and MassHealth funds the Day Habilitation portion
Laura's bubbly and thoughtful personality shines at the Walnut Street Center. Her days are full of friends and activities that help her reach personal goals. She loves to plan, fun and educational outings that allow her and her friends to practice special interests, community safety, and pre-vocational skills. Laura embodies what it means to be a true friend. She truly cares and encourages others to strive to the best of their abilities.
If you know of a family or individual that may benefit from the Walnut Street Center or are simply looking for a recognized corporate sponsorship program, visit https://www.wscinc.org/ for more information.